Service Exchange Units
We have many service exchange units available for purchase!
Some units include:
Rexroth
A10VO71DFR131RPSC94NOO
MCR3F325F1302 + Auxillary pumps
A2F45
A2F63R/H
A2FM63
A2FLM355*
A2FM180*
A4VSO250*
A4F*
A2VSO71*
A4VG125*
A6VE28*
A8V160*
A8V28*
A10VSO140,71,45,28,18
A10VO63*
A11VO75*
AA11VLO260*
Denison
T6 single, tandem & triples available
T2 Single, tandem & triples available
Vickers
HPI
Voith
Bucher
Kayaba
PSV260T
PSV255T - Out of stock now!
Staffa
Linde
and many more..
*The full codes are not shown, therefore it depends on the exact unit you require as to whether or not we have it on the shelf. We will need to discuss your complete model number and serial number and in some cases the fabrication number to see how we can help. Turnaround may not be same day.
Please call us on 0800 360370 to see if we can assist you or click here to go back to Popular Units
To assist your navigation of our site, we have provided the following site map.
We collect, strip, assess and quote free of charge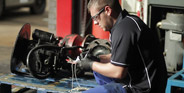 Request a Brochure
Enter your email address to receive our pdf brochure.